Digital marketing services

delivering impact in the right places
Our extensive services provide a data-led approach to digital marketing operations so you can deliver the right message, at the right time, and on the right channel.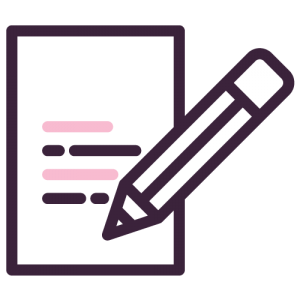 Data & Insights
We help businesses measure, organise, and analyse their data for actionable insights to create effective, data-informed strategies that work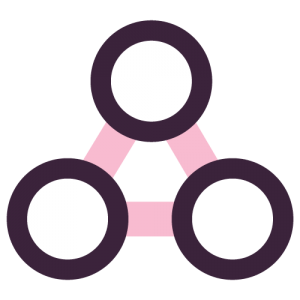 Integrated Approach
We ensure all channels are connected to provide a truly integrated marketing approach with automation for a true omni-channel experience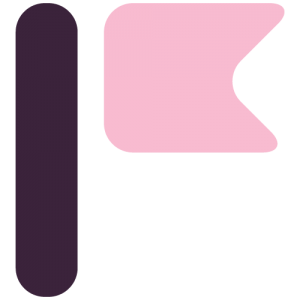 Measured Results
We combine creativity, data and technology to give clients measurable, results-driven marketing campaigns with KPIs at the core




Improve Sales
Conversions

Digital Strategies
We create integrated, data-led, targeted digital marketing strategies
We understand where and how to find the most meaningful data using our own unique analytics platform. Our insights team starts by centralising all of your internal marketing data to create a holistic view of performance across all digital marketing channels. This work supports the marketing team in transforming data into actionable insights during the marketing strategy evaluation.
The possibilities with data-led marketing strategies gives our team the conditions to always deliver marketing campaigns with precision, reaching the target audience at the right time, on the right channel with the right message, regardless of the stage in the customer journey.

Design & Develop
Unify your marketing messages across all channels with our design and development services
Our team works closely with all departments to create clear, effective and strong marketing messages that are unified across all your online and offline media to ensure a true omni-channel experience.
Website Design & Development
Portal & User Experience
Branding & Design
Marketing Collateral

Platform Integrations
Our integration services ensure each channel delivers data to the right place for cross-channel attribution and analysis
To ensure a complete picture of the customer sales lifecycle can be tracked, we connect each platform to provide access to cross-channel data that can then be imported in to our marketing analytics system. These integrations connect sales with clicks, leads and other events to help determine which marketing campaigns and channels are working.
CRM Sales Data
Campaign Performance
Advertising Data
1st Party Data
Enhanced eCommerce
Marketing Automation
Manually managing the many variables and data sources involved in integrated marketing would be incredibly difficult and time consuming. Instead, make use of a marketing automation platform that can help you track KPIs across channels, engage customers, measure ROI, identify the most promising leads, and more.
Platform Development
Over the years, the development team at QZM have created a number of applications that integrate with existing systems, providing a more robust set of features not always available as part of a standard out-of-the-box deployment. Working with each client to tailor these products ensures they always meet the exact requirements of the organisation.

Harnessing the power of the Google Marketing Platform, our team of Google certified users deliver an integrated suite of services to ensure each Google product is being used efficiently and effectively.
Google Analytics (including GA4)
Google Tag Manager
Google Data Studio
Google Big Query
Google Optimise
Google Ads
Upgrade to Google Analytics 4 (GA4)
Stream GA4 data to Big Query
Set-up & Optimise Tag Manager for Event Data

Digital Advertising
Digital advertising across entire ad network to drive qualified traffic to your site
Digital advertising allows a business to reach highly targeted audiences. Taking a data-led approach using our own marketing data platform, we run successful campaigns mapping all channels and opportunities along the customer journey. We achieve great results by close targeting, creative consistency and with ads placed where it delivers the best results.
Search Engine Advertising
Display Advertising
Re-marketing
Social Media Advertising

Content Management
We write engaging content that gets clicked and talked about
The content on your digital channels such as website, social media and other marketing materials need to captivate your audience with a meaningful brand story, right tone of voice, right message, and to convey the reason they should engage with you.
Digital Content Strategy
Blog
Social Media content curation
Press Releases
White Papers
Case Studies
Thought leadership pieces

Search Optimisation
Improve page ranking factors and deliver a Google-approved user experience
As the SEO landscape evolves and a user's experience becomes a vital part of the holy grail of getting high page rankings, our connected marketing platform provides a set of professional tools and technical audits to identify opportunities that can improve rankings.
Traffic Analysis
Rank Tracking
Keyword Research
Technical Audits
Backlink Analysis
Competitor Metrics
Traffic analytics data combined with SEO data
An important combo that provides valuable insights. An added bonus is that you can keep multiple Google Analytics, Search Console, Google Ads and Google My Business logins and passwords for different websites in one place: within QZM Connect, perfect for managing multiple brands.
Rank tracking for Google results, including SERP features
Track yours and your competitors' rankings on any local or global search engine. Here you'll get a high-level breakdown of the ranking data for the chosen period and comparing to any period. You can also track rankings in Google Ads, Places, Images, Videos and News.
Discover the best performing and most relevant keywords for your business
Get a smart list of relevant keywords to optimise your site for. The Keyword Research tool will suggest the most effective keywords that may bring visitors to your site. You can also see keywords your competitors seem to be optimised for and the keywords that already work for you.
Audits for all website pages for in-depth technical SEO analysis
Make sure you fix broken links before your site visitors strike them. The Technical Audit tool keeps a sharp look at any crawlability issue that may wreck the usability of your site. By the way, search engines love crawlable links too.
Backlinks that are powerful, relevant and diverse
Get a detailed backlink profile to help you outline an effective Google Penguin-friendly link building strategy. You'll see what websites link to it, what anchors they use, how authoritative they are and discover potentially damaging links in the Toxic Pages report.
Competitor rankings, backlinks, visitor traffic and social activity
It's very unlikely that any of your competitors will ever grant you access to their traffic data or share their backlink strategies with you. With QZMConnect, you will get it all now anyway: see your competitors' rankings, view precisely who links to them, and estimate their traffic and social citations. We partnered with the above listed reputable vendors (Moz, Majestic, Alexa) so that you can craft your own promotional strategy based on real data.
Competitor Traffic Data Powered by Alexa
Aggregate data from Alexa so you can now stack your performance against up to 6 competing domains.
Our experts have the tools and skills to effectively grow your audience and attract more people to your website with strong and relevant social media content across multiple social media platforms. We start by understanding where your target audience hang out, what they like and what they need to enable the connection depth between your brand and target audience.
Facebook
LinkedIn
Twitter
Instagram
Pinterest
YouTube

Hosting & Security
Fast & secure hosting service providing 99.9% uptime for websites with built-in backup and failover capabilities
Strong website security is integral to our design and build process which is backed-up and fully protected from attack. We conduct regular penetration testing for websites and web servers to ensure there are no vulnerabilities and mitigate any threat vectors that may compromise your site.
Our secure WordPress hosting services are designed to your specific needs and include:
Fast & Secure Apache Servers
99.9% Uptime
Assurance SSL Certificates
A+ SSL Web Server Tests
DDoS Protection
Web Application Firewall (WAF)
Threat Protection
Daily backups
Wordpress Penetration Testing
Our WordPress scan helps discover security issues and vulnerabilities in the target WordPress website by performing multiple tests using a database of WordPress vulnerabilities which is maintained and updated periodically. Typical tests include:
Fingerprint the installed WordPress version
Show the vulnerabilities for the running WordPress version
Enumerate the installed plugins and their versions
Show the vulnerabilities for the identified plugins
Enumerate the installed themes and their versions
Show the vulnerabilities for the identified themes
Enumerate the WordPress users
WordPress hacks can be prevented by periodically scanning the WordPress installation using our WordPress Vulnerability scanner and identifying vulnerable components. Once identified, these must be updated to ensure the WordPress installation is secure and free from vulnerabilities.
Website Penetration Testing
Our website scan checks for common vulnerabilities which affect web applications: SQL Injection, XSS, OS Command Injection, Directory Traversal and others. The scanner also identifies specific web server configuration issues.
Fingerprint web server software
Analyze HTTP headers for security misconfiguration
Check the security of HTTP cookies
Check the SSL certificate of the server
Check if the server software is affected by known vulnerabilities
Analyse robots.txt for interesting URLs
Check whether a client access file exists, and if it contains a wildcard entry (clientaccesspolicy.xml, crossdomain.xml)
Discover server configuration problems such as Directory Listing
Monitoring Services
Monitor the performance of your website using our full stack monitoring solution
QZM provides an in-depth internet service monitoring solution from the cloud, ensuring the health and availability of your website and internet services. We also provide key performance indexes for your web pages and critical multi-step web transactions so you can get insights on the performance of your critical ports that are crucial for the continuity of day-to-day operations.
Website Status
Keep a constant watch over a specified website and track its availability and performance minute-by-minute. Verify the availability of specified, addressable, standard HTTP, and HTTPS URLs from over 110+ global locations and also from behind-your-firewall using On-Premise Poller. Don't wait for users to report that your website is down. Continuously check the uptime of your IPv4/IPv6-enabled websites from relevant customer locations every minute to ensure availability for your globally distributed users.
Web Page Speed
The Web Page Speed (Browser) provides a split up of your website components and tracks individual component's load time, response time, status, component size and more using a real web browser. It loads your web page in a real browser to analyze all its resources and get a PageSpeed Insights report. Additionally, our browser agent will correctly identify and show you the HTTP protocol (version 1.1 / 2.0) that was used to render your resource. You can carry out web page speed monitoring from our 100+ global monitoring locations or a Private location (using Linux flavor based On-Premise Poller).
Website Defacement
Website defacement refers to unauthorised hacks on your web page or entire website; mutilating its structure partially or wholly. It may include insertion of potentially hazardous content, images, malicious code, or even deletion of the same. In some cases, instances like code injections can even put your customer's data in grave danger. A defaced web page can thus inflict severe damage to your business reputation and reliability. Enable security defacement monitoring to monitor website hack before it affects your customer.
Key Benefits:
Early spotting of security issues on your website including, unauthorized addition or modification of HTML elements such as text, script, image, link, iframe, anchor tag
Scans entire web page for hacked links and other quality issues
Identify changes in an HTML element's 'href' or 'src' attributes to a previously unused domain name
Early identification of security infringements
Negate any impact on search engine page rank and traffic due to a defaced web page
Mitigate any attempts to hijack your website and safeguard your brand image.
Brand Reputation
Web Risk list is a repository maintained by Google that comprises a list of URLs perceived to contain malicious code, i.e, malware, untrusted software and social engineering tactics, such as phishing and other forms of deception. QZM's Brand Reputation Monitor checks your website against regularly updated Web Risk list and notifies you if your website is affected.
Since any website containing malware or suspicious for Phishing activity is seen as a threat to the online community and is often penalised by search engines, any insight from this monitoring will let you steer away from any such malicious code in your site to keep your brand reputation intact.
SSL/TLS Certificate
SSL/TLS certificates encrypt the data transferred to and from the website of the certificate holder. QZM's SSL/TLS Certificate monitor does multiple checks like certificate validity (to notify you about the expiry of your domain's SSL/TLS certificate in advance), OCSP checks (to inform you about any revoked certificate), and blacklisted checks (to notify you about any potential blacklisted certifying authority).
Additionally, we also set up SHA-1 Fingerprint thresholds to detect any potential certificate tampering. This way, you can be sure of providing a safe environment for your website visitors and also enhance the credibility of your website.
Domain Expiry
QZM's Domain Expiry monitor notifies you at a preset time period prior to the domain's expiry. Domain names help in guiding users to a website and it is a part of your identity. Monitoring a domain can help to stay ahead of security issues like domain hijacking, Phishing attacks etc. With all the data and alerting that you receive from QZM, you can easily renew your domain address and maintain ownership of the same. The expiry notification threshold can be configured as per your requirements.
Real-time Blocklist Check
Real-time Blocklist monitor checks and confirms if your hostname or IP addresses are blocklisted against popular DNS-based blocklists in real-time. It allows you to instil confidence in your customers that they can contact you safely, through email, your website, and social media.
DNS Server
DNS Server monitor regularly checks the performance of your DNS servers and alerts you instantly when the DNS lookups are faulty or when the socket connection time to the DNS Server exceeds the set limit. You can also ensure forward lookups are working and your domain names are resolving correctly. QZM supports different DNS record lookup types, viz., A, AAAA, CNAME, NS, MX, SOA, PTR, SRV.
Real User Monitoring (RUM)
Your application response time affects the end-user experience, and slow applications increase your churn rate. Monitor application performance with APM Insight and identify the root cause of a slow application, at a glance.
QZM's Real User Monitoring (RUM) gives you insight into application performance of real users by analysing end-user application performance from the perspective of browser, platform, geography, ISP and more. RUM provides deep insight into key performance metrics right from the initiation of the URL until the request is served back to the browser all of which help developers tailor applications to be more fluid to end users.
Monitor individual web transactions
Analyse the response time and throughput of individual web transaction with graphical representations for quick performance insights. Understand if a single URL is slowing your entire website down.
Measure resource load time
Monitor the time taken by various resources like CSS, scripts, and images, and identify each component's impact on overall response time. Monitor the time taken by individual resources while loading from varied domains like first-party, third-party, and CDN networks and their impact on overall application response time.
Pinpoint JavaScript errors
Using QZM RUM, you can catch any JavaScript code errors which may be present on your webpages. You will get detailed data on the error type, message, and URL allowing you to take prompt action and improve webpage performance.
Analyse user sessions
Get detailed performance metrics to identify individual user sessions and a snapshot whenever there is a threshold breach. Analyse the beginning and ending of each session, time spent on individual URLs, response time of critical resources, and user experience across each page.
How It Works?
A small Javascript snippet is installed in the header or footer part of the HTML code of the web application that needs to be tracked. From there, all the performance data is captured and presented. QZM's Real User Monitoring supports major browsers Chrome, Firefox, Safari and Opera for traditional application monitoring.
Monitor your marketing performance with our connected analytics platform to make data-informed decisions